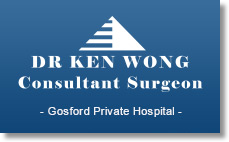 Lap Band Surgery Newcastle
Free initial bulk billed consultation

All new patients can be seen within 3 weeks
Central Coast Weight Loss Surgery

All weight loss surgery options are provided including lap band surgery, sleeve gastrectomy, gastric bypass and removal/revision of failed gastric bands. We are enthusiastic about providing weight loss surgery. Experienced surgeons, dieticians, weight loss physicians and psychologists work together to help patients achieve their weight loss goals. The other major focus of this clinic is gastro-intestinal keyhole surgery.

Surgery is provided for:
lapband surgery newcastle - lapband surgeon newcastle - lap band surgery newcastle - gastric sleeve newcastle - sleeve gastrectomy newcastle - weight loss surgery newcastle

Copyright 2013 - Central Coast Weight Loss Surgery - Optimised by www.befoundonline.com.au - lapband surgery newcastle
Lap Band Surgery/Gastric Band Surgery Newcastle

Lap band surgery or Gastric band surgery helps people lose weight by helping them feel full most of the time.

The gastric band is an inflatable plastic band which is placed around the top of the stomach. This restricts the stomach to being a small pouch above the band. Effectively, the stomach becomes slightly less than the size of a tennis ball.

With a much smaller stomach, people who have had Lap band surgery or Gastric band surgery can't eat much more than a handful of food before they are completely full. If they do eat more than their new smaller stomach allows, they may experience stomach pain and/or emesis (vomiting).

The Gastric band is adjustable to suit you and your needs. If you are eating too much (including fluids), we can tighten the band, or if you find it hard to keep food down, we can loosen the band. Lap band surgery or gastric banding is suitable for the morbidly obese.

Please consult your doctor or contact us for a consultation about the best weight loss options for you.


About Us

Here at Lapband Surgery Newcastle - Central Coast Weight Loss and Minimally Invasive Surgery, we have Dr. Ken Wong who is highly trained in keyhole surgeries as well as weight loss surgery such as gastric banding, lap band removals and sleeve gastrectomy. He is joined by an excellent team to help you make the best possible decision for your surgery and get the best possible outcome after your surgery. We are with you from start to finish… and beyond.

Services are provided to patients in Newcastle and on the Central Coast of NSW. All operations are done at Gosford & Wyong Public Hospitals, Gosford Private and Brisbane Waters Private Hospitals.

For more information about Lapband Surgery in Newcastle call 02 4323 7000.
| | |
| --- | --- |
| | Gallbladder problems |
| | Day case Hernia repair |
| | Anal bleeding |
| | Adrenal surgery |
| | Anti-reflux surgery |
| | Thyroid surgery |
| | |
| --- | --- |
| | Gastroscopy / Colonoscopy |
| | Keyhole Bowel surgery |
| | Stomach surgery |
| | Circumcisions |
| | Undescended testes |
| | Children's surgery |
Where possible, patients are operated on with keyhole surgical techniques. This means much less pain, shorter stay in hospital and quicker recovery to return to work.

All new patients are seen within three weeks of booking an appointment. If you are interested in weight loss surgery such as lap band surgery or sleeve gastrectomy please mention this when booking an appointment, as the initial consultation will be bulk billed.

For more detailed information give us a call.






Contact Details
Central Coast Weight Loss and Minimally Invasive Surgery is conveniently located at:

Suite 6, 16 Hills Street Gosford
NSW 2250

Telephone:
(02) 4323 7000 for all appointments.

Monday to Friday
9am to 5pm

Fax:
(02) 4322 4545

For out of hours emergencies, please contact (02) 4320 2111 and ask for the Emergency Department.

All new patients can be seen within 3 weeks of booking an appointment, or earlier if requested by their GP.